Directions
Here are the directions from the Phoenix airport:
Start going towards the AIRPORT EXIT on E SKY HARBOR BLVD : 0.1 miles
Continue on E SKY HARBOR BLVD : 1.6 miles
Take the AZ-202-LOOP EAST ramp towards TEMPE : 3.6 miles
Continue on AZ-101-LOOP RAMP : 0.2 miles
Take the AZ-101-LOOP SOUTH RAMP exit, exit number 9 : 0.6 miles
Take AZ-101-LOOP SOUTH and Merge on AZ-101-LOOP SOUTH : 2.3 miles
Take the US-60 E/US-60 W exit, EXIT 55 : 0.2 miles
Merge onto US-60 E via EXIT 55A on the LEFT toward GLOBE : 8.9 miles
Take the GREENFIELD RD exit, EXIT 185 : 0.5 miles
Turn LEFT onto S GREENFIELD RD : 1.7 miles
Turn RIGHT onto E BROADWAY RD : 0.8 miles
Turn right into CCNT parking lot
Map
See the star on the map below for our location:
Community Church of New Thought
5013 East Broadway Road
Mesa, Arizona 85206-1301, USA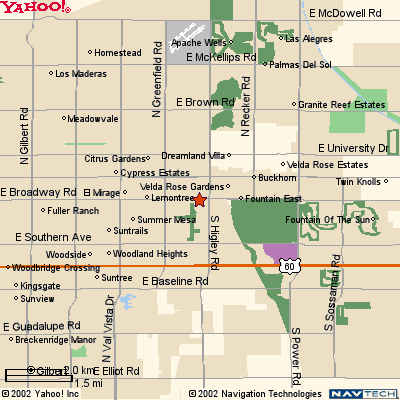 Search for a hotel in the area for your wedding guests.
Weather
What's the weather like at the moment? Check the weather in Mesa, Arizona before you visit your favorite area attractions.